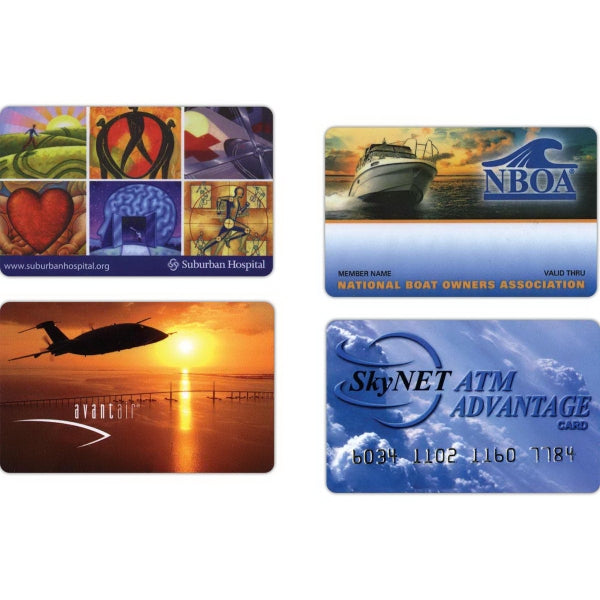 플라스틱명함 & 투명 프라스틱명함
Rushed Business Cards
Plastic Cards
Regular price $573.00 $485.00 Sale
MP8ND-PlasticBC-250Pcs
*Refresh if no change by the new quantity.
ㄴ플라스틱 명함, 플라스틱 고급 명함, Plastic Business Cards
ㄴ모델.SKU...  MPAACA0101
ㄴ크기.Size...  2-1/8 X 3-3/8"
ㄴ인쇄컬러.Color... 멀티컬러. Multi Color 
ㄴ재질.Material...  플라스틱. Plastic
ㄴ인쇄방법.Imprint Method...
실크스크린, 엠보싱, 호일스탬핑
Silkscreen, Litho Offset, Digital,
Full Color, Embossed, Foil Stamped
 제품설명 Product Information
ㄴCards are made with durable, high quality PVC plastic and measure 2-1/8" x 3-3/8".
ㄴThickness is available from .018" to .030"(standard thickness).
ㄴPlastic cards are used in every industry today. For instance banks, restaurants, hotels, hospitals, country clubs, association, universities, corporations, retail stores, etc. have a need for plastic cards.
ㄴAll our products are made in our facility in the U.S. and we guarantee you will be satisfied with our products, prices, and service.
ㄴWe have all the personalization capabilities such as embossing, magnetic striping, barcoding, thermal printing, scratch off labels, consecutive numbering, photo identification, etc.
ㄴAllow us to be your source for all your plastic card need!
ㄴPrice below is based on 4 color process front x 1 color back.